"You are not responsible for the programing you picked up in childhood. However, as an adult, you are 100% responsible for fixing it."
Jim Rohn
Helping you fix it is what we do!
Special Update: With Covid-19 our agency has gone 100% Telehealth (live face to face on-line sessions). All sessions, groups, and registrations are done on-line. Contact our Operation's Manager: [email protected] or 559.261.4008. Client's no longer come into our office.

The original company, Alternative Health Consultants (AHC) was started by Ms. Theresa Ramos in 2000. With her strong background in Alternative Health Options, she focused on offering educational trainings on Stress Management, Self-Care, and of course, Alternative Health Options. Today, Alternative Health Consultants is a DBA for the California Corporation "Bingham Marriage & Family Therapy, Inc."

In 2006 Mr. Todd Bingham, LMFT joined the company, and AHC expanded to offer counseling & psychotherapy services to volunteers and court ordered clientele, Life Coaching, and Court Ordered Assessments (Anger Management, Drug and/or Alcohol, & Domestic Violence).

In 2006 we also expanded to offer Evidence-Based Services for Domestic Violence Perpetrators. AHC is an approved provider through Fresno County Probation to provide services to both male and female 1st Offenders and Repeat Offenders (Batterer's Intervention). Our staff have assessed and counseled over 10,000 perpetrators of family violence. Our outcome studies have shown significant positive gains from those who graduate our 52 week Batterer's Intervention Perpetrators program.

Today, AHC is a counseling provider dedicated to helping people build healthier relationships by moving beyond their attachments to prior trauma, violence, crime, substance abuse, lifestyle dramas, and repeating generational patterns. Our mission is to help inspire clients to change their unhealthy "cognitive scripts" for improved and long-term results. Surprisingly, it's not what other's do that may upset us, it's what we do with it in our head that upsets us. Therefore, when we identify and "Change unhealthy internal scripts, we change our world."
For individual and couples counseling, our counselors draw from a variety of methodologies and techniques to incorporate what is most helpful for each individual. We collaboratively work with our clients to develop their strengths, help them move beyond trauma, and achieve their life goals. We encourage our clients to remember -
"It's the journey that brings us happiness; not the destination."
(From the movie
Peaceful Warrior
)
With all services now being on-line through Telehealth, we accept prepaid credit cards, Debit, Visa and MasterCard.
CALL FOR INFORMATION ON ON OUR NEWEST EDUCATIONAL TRAININGS.

Several times a year, we offer 8 and/or 16 hour educational trainings for those who work in the Domestic Violence field (case workers, group facilitators, shelter staff, etc.). These trainings may cover Evidence Based Treatment for perpetrators, Common profiles and potential diagnosis for perpetrators, Working with BIP clients who may be Borderline, Narcissistic, Anti-Social, Histrionic, Tailoring your BIP to match client profiles, advanced facilitator skills, Telehealth and BIP, understanding CA PC 1203.097, Understanding what makes a true Child Abuse Intervention Program (CAI), Understanding the importance of completing a good Intake - Assessment prior to placing a referral into your group, , and more...

Coming soon - late 2022: we will be offering a monthly psycho-educational series: video and/or with discussion on various topics. Length typically 1 hour. Cost: $10 per class. One must preregister to attend.

This series will cover a range of topics: Recovery after divorce and/or staying together (Infidelity, Domestic Violence, etc.), Rekindling your relationship spark, Stress and/or Anger Management tips, Recognizing & how to stop Intimate Partner Violence (20 skills that may make a big difference), Safety Planning, The impact family violence may have on children & victims, That neon sign on your forehead that keeps attracting the wrong people, Tips to building a healthier relationship, Drugs - Alcohol & their relationship to Intimate Partner Violence, Co-Dependency & the Cure (Setting Boundaries), Reaching for the career that you really want, and more...

For more information, contact Theresa at 559.289.0669 or e-mail our Operation's Manager at [email protected].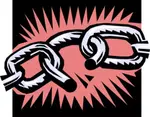 Breaking the chains of Domestic Violence; building healthier relationships.